IT'S MY BIRTHDAAAAAAAYYYY!!!
May 23rd 2016 - Aimee's 27th birthday! Whooop!
So we woke up, yes, in the middle of no where again! But we made sure we were quite close to Husavik town becauusee...
Today we're going WHALE WATCHING!!
You cannot believe how excited we both were for this. As mentioned in the video, if i'm on youtube, it isn't because i'm watching my favourite vloggers, it's because i'm searching for whale videos or creatures of the sea! LOL I love it!!
So we whacked the birthday glitter on, had our standard cheerios in a plastic green cup and RAN to the whale offices for 9am.
We were late. Too late in fact. So we missed the boat - WHAT. IS. WRONG. WITH. US! Forever missing things! To be honest, the guy never mentioned that we neeeded to be there half an hour earlier for check-in etc. PLUS we couldn't find the place, so we were ultra late!
Luckily they had another trip at 12 which they said we could join on to.. PHHEW.So we went back to the camper and ate our weight in sweets and cake. It's my birthday don't judge me. You can judge Craig though..
12pm came and we made sure we got there at 11.30! (in fact we even parked just outside the offices to make sure we couldn't be late!)
Our lovely guide came to pick us up and told us it was super cold on the water. We got suited and booted in really big black and yellow jumpsuits that were sure to keep us toasty warm!
The company we went with were called Husavik Adventures. The reason we chose these guys was because of their boats. They have smaller ribbed boats, just like a speed boat really but longer. This means you can get super close to the whales instead of being on a bit like pirate ship boat. Plus we thought it might be better for my travel sickness. It was. It was bloody brilliant!
There was just six of us on the boat including the guide and the driver. It was a very personal ride and I cannot recommend it enough to anyone.
Within just a few minutes of looking for the whale, there they were. One would pop up in front of the boat, dive under and you could hear it breathing behind you, it was so exciting trying to find them! It was just unbelievable being there, I was in my element. We were on the boat with a lady and her daughter and her daughter was getting a bit travel sick. I literally wanted to punch her in the face and say bitch don't ruin this for me. We ain't going back early. STFU yeh.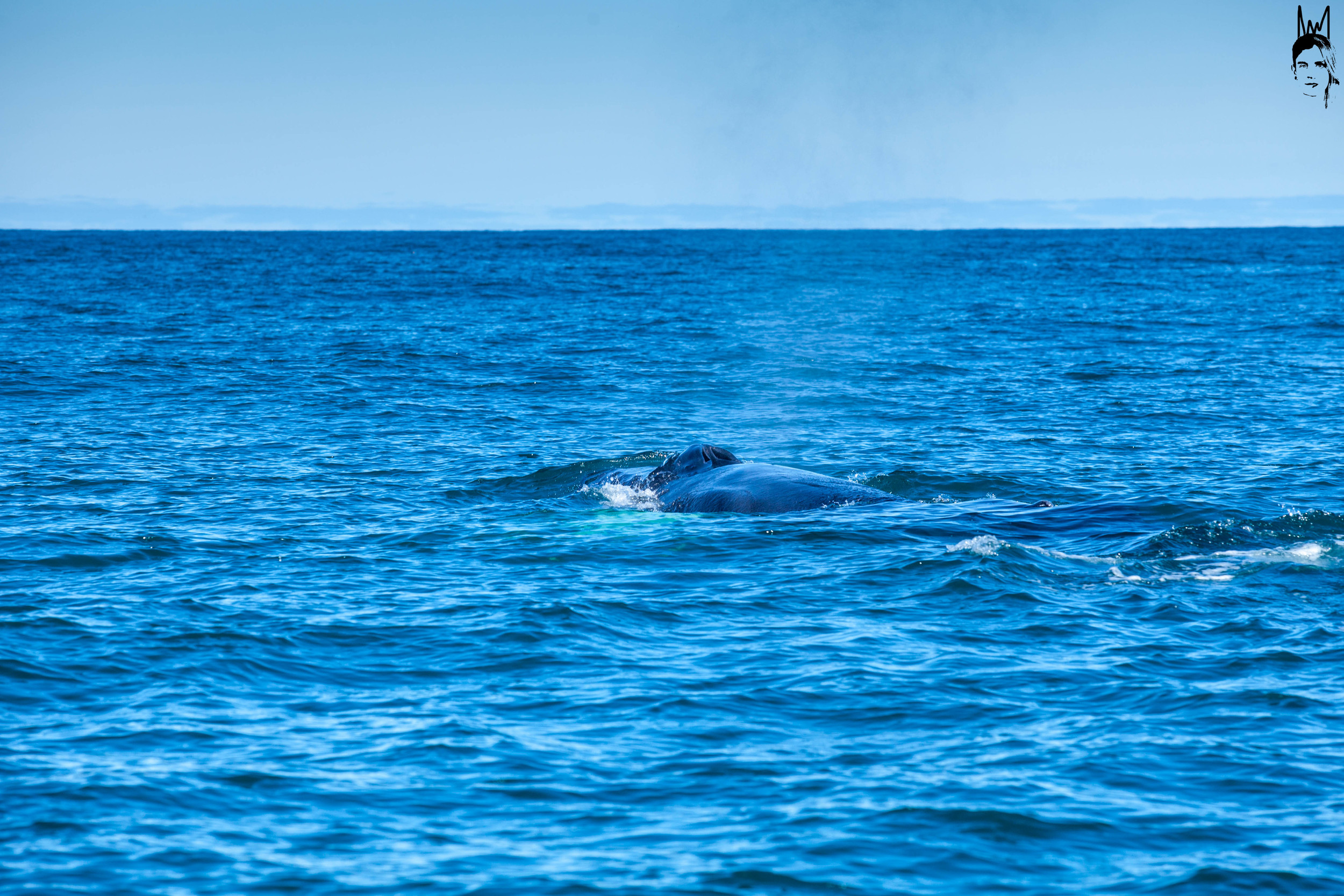 After seeing lots of minky whales and eventually the brilliant humpback whale. We got so close you could see the barnacles on this face! BEST.DAY.EVER.
The trip lasted around 2 hours and we were both beaming when we came into the dock.
After seeing the whales live in action we went to the Husavik Whale Museum, to see what they're made of, whats inside them and for some interesting facts about them.
It was sick bro. Usually museums can be boring and a bit lame but we were so suprised by how amazing it was!
We both were absolutely gob smacked when we turned a corner and seen a MASSIVE full on blue whale skeleton. Oh my god. I can't even describe it, it was so huge and so exciting! It's probably the closest.. in fact no, i'm not going to say it because one day I would absolutely love to swim with a blue whale. I'll make it happen.
Fan-bloody-tastic mate. Fully recommend it.
The whole day revolved around animals as after the museum we were invited to a local farmers farm to meet some sheep and lambs. Heider was such a lovely man. He showed us around his farm and took us inside to where the sheep and lambs were being fed. It was MENTAL! and super loud and smelly..LOL I had my brand new Kinging-it jumper on, and i'm so glad he told me to change it because I had shit all over me AND my brand new birthday present Craig got me - a glitter swatch watch lol.
We met a few lamb chopses who were the lushest things ever. I felt bad holding them though because I think their mum's thought I wasn't going to give them back! They kept stamping their feet at me. I was like, 'Linda calm down mate, I just want a hug, don't hate me cos it's not YOUR birthday'.
After all the excitement of the day it was incredible to go back to an actual cottage to shower. We stayed in the Einushus Cottages in Husavik. They're like little free standing houses all compact and modern! Best part - hot tub! The hot tub is actually heated geothermal water from the ground, it was piping!
We ate some more of the 'loaf' 'cake' we bought earlier in Bonus, Craig even unpicked my weave haha it felt so good to be out and we chilled in the hot tub after asking the Germans across the road to borrow some conditioner.
55 whiskey sours later, We called it a day.