After all the excitement of seeing whale sharks in Donsol we went to see what all the fuss was about in Boracay. We'd heard mixed reviews about this island but we always like to see for ourselves. If you like night life, easy to access beaches, great boat tours, HELMET DIVING and don't mind paying a little more for most things then Borocay is your spot fam.
Things to know
Population - 12,000
Typical Transport - Tricycle/Scooter
ATM - There are plenty of ATM's in Borocay
Closest Airport - Borocay (Caticlan) MPH Airport/ Godofredo P. Ramos
How to Get to Boracay
There are two ways of getting to Boracay depending on if you're off your tits or you don't want to waste your time

1. There is an airport in Caticlan called Godofredo P. Ramos (legend). You can book flights with Air Asia through Skyscanner or you can check out Cebu Pacific Airlines for cheap flights from Manila, Palawan or wherever you're coming from! Then you have to get a tricycle (50 Pesos per person/70p) to the jetty port in Caticlan which takes 10 minutes and jump on a ferry to Boracay. You buy ferry tickets at the port which is a faff as there are 3 separate windows - one for the ticket, the second for the environmental fee and the third is for the ferry terminal fee - 200PHP (£2.80) total per person. Then after the three windows you fill out a questionnaire on where you come from, what drugs you sell and your shoe size.

2. The other option if you have bags of time (and are coming from Manila) and you are feeling like and adventure is to get a bus to Batangus which takes about 4 hours then a ferry to Caticlan which takes about 8 hours... f*ck that. BUT it will cost you around 990PHP (£14) which is significatntly cheaper than a flight and probs better for the environemnet.
Getting Around
Boracay is VERY busy in certain places. Whitebeach at sunset particularly is jam packed with tourists, but for good reason; the sunset is outrageous! That being said there are much quieter spots to watch the sunset and just hang out for the day. The best and probably cheapest way to get around is via tricycle like most places in the PH. A journey from town to Ili Illigan beach which was the furthest we went cost us 150 PHP (£2) each way, slightly more expensive than anywhere else where the average price in Bohol, Cebu and El Nido was 50PHP for a short journey. Also it's worth finding out where your hotel/hostel is located based on the stations (see map below). Depending on which station you're at depends on the price of the tricycle. You'll either be located in Diniwid, Yapak, station one, station two station three, Bullabog beach or Manoc Manoc.
What to do
Besides lazing on the banging beaches there are a lot of activities to do in Boracay. Our favourites were Helmet diving, chilling on Diniwid beach and checking out the Spiderhouse. It was a full day out and holding out for the sunset was pretty special.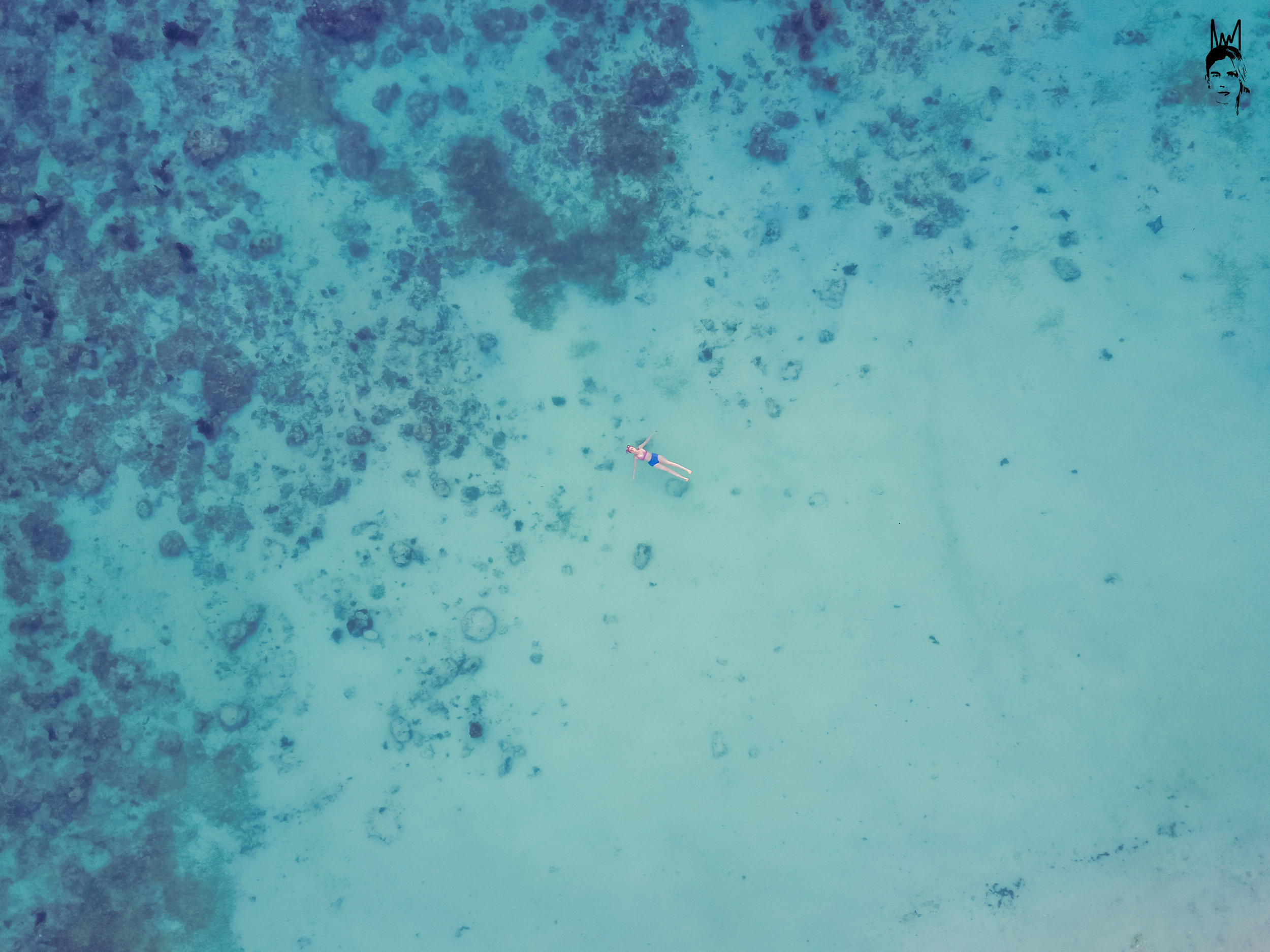 One of our favourite days in Boracay was on the boat tour we did where we visited Pukka Beach a few snorkelling spots and Magic island where you can launch yourself into the water from a 10m diving board! We did our tour with My Boracay Guide who were great and it was 1400 PHP (£20) per person for a full day out with food, snorkelling equipment and the tour guide.
There is loads of stuff to keep you occupied in Boracay and if you like your western comforts it even has a frigging Starbucks on the island! You know tourism has taken over when that happens... As well as all of the above you can rent jet skis, parasail, ride ATVs, do a helicopter tour if you're minted, have mermaid lesson if you're having a midlife, scuba dive or even shoot a gun...
Where to Stay?
When we first arrived in Boracay we stayed in MNL Boracay which was pretty cushty, it had air con, a bar and it was pretty central to everything. We also stayed in a horrendous hostel which we won't even list but it was in an old strip club and the kitchen floor was flooded, we were in an 8 bed dorm - don't do it! There are some top quality hotels on Boracay depending on your budget so have a look and see what you fancy!